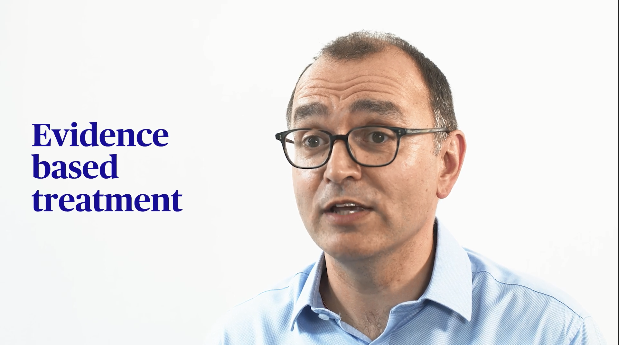 About the author
Dr John Burke combines his role as Director of Medical Policy for AXA Health with his continuing GP practice. He was educated at Cambridge and Oxford Universities, where he pursued an interest in neuroscience. In his role he steers AXA Health's policy in areas such as evidence-based medicine, value-based commissioning, overdiagnosis and low-value care, service design, supply chain management and regulatory oversight.
A new clinical trial has found that a robot-assisted bladder cancer operation, already authorised by the Medical Policy department of AXA Health during its comprehensive review of robotics procedures, gives patients better outcomes than open surgery.
The study, published in the journal JAMA, found that UK patients who'd undergone the complex, robot-assisted keyhole surgery spent more time out of hospital, with a better quality of life and fewer post-operative complications, than those who'd received open surgery.
This study highlights the promise of robotic-assisted surgery to improve healthcare for all of us. However, there have been less positive examples. This study raises the concern, for example, that there are a non-negligible number of adverse outcomes with robot-assisted surgery.
This sort of evidence underlines the importance of examining the safety and effectiveness of robot-assisted procedures and the training and oversight of the surgeons performing them.
Our aim at AXA Health is to review the evidence for all robot-assisted surgery, clinical area by clinical area, procedure by procedure. We're publishing the results on our Provider website as they become available.
If you'd like to join the discussion, please contact Dr John Burke, Director of Medical Policy, here.
Article image shows a visual abstract from the JAMA report.