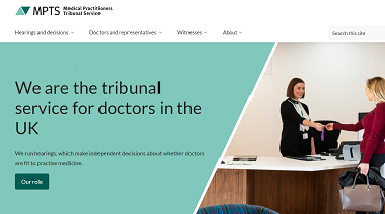 Home page for Medical Practitioners Tribunal Service
The patient-focused scrutiny of AXA Health teams helped bring the 'inappropriate clinical procedures' of a respiratory specialist to tribunal.
North-eastern consultant Dr Ian Taylor has agreed never again to practise in the private sector following a nine-month suspension imposed by the Medical Practitioners Tribunal Service.
The tribunal found Dr Taylor was 'dishonest' and engaged in clinically inappropriate actions in his 'very busy private medical practice', 'much of which … was funded by health insurance provided to patients by AXA [Health]'.
In 2017, an AXA Health Customer Service employee was contacted by a patient who'd received an unexpected bill from Dr Taylor for a review of diagnostic tests. Generally, fees for reviews are covered by the hospital.
The AXA Health employee took the complaint to the company's Provider Audit & Investigations team, which started the lengthy process of reviewing the medical notes and data in Dr Taylor's treatment and invoicing history.