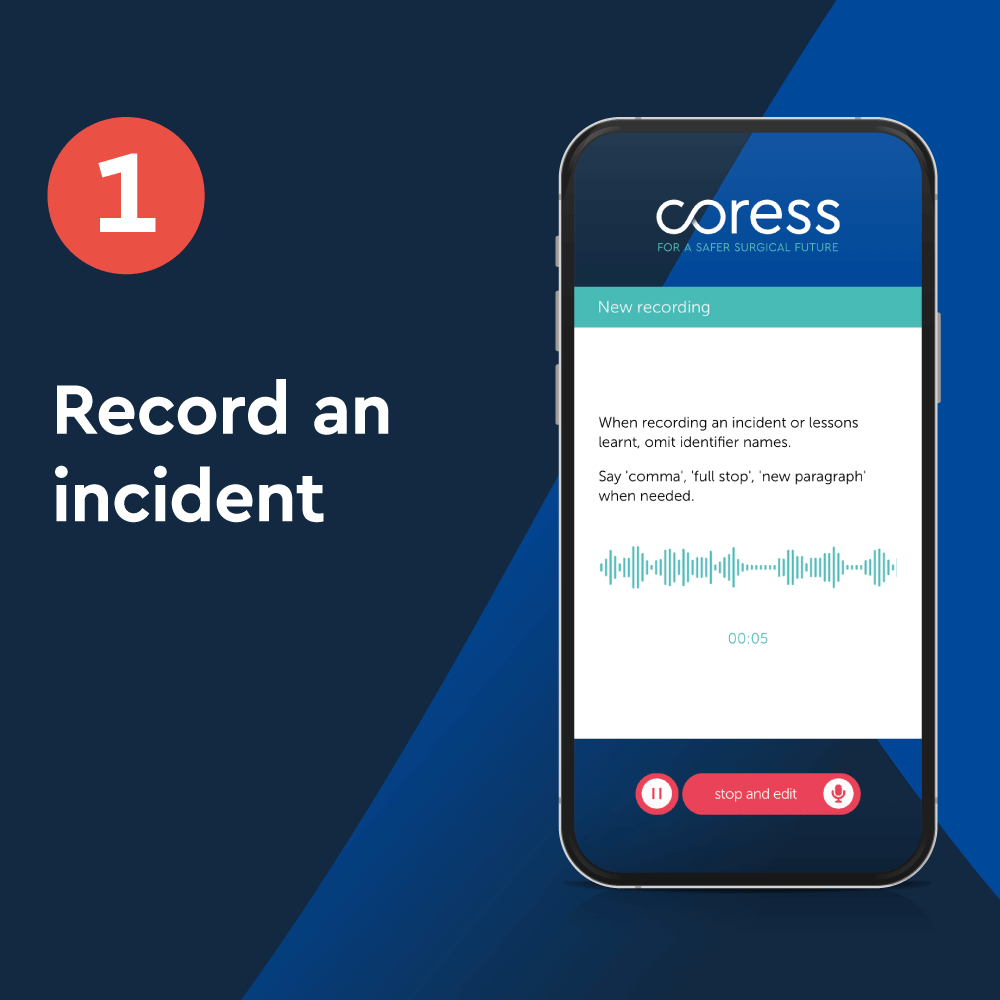 CORESS, a charity which aims to promote safety in surgical practice in the NHS and the private sector, has published a new app to enable confidential reporting.
Incident reports submitted by surgeons and theatre staff are analysed by the Advisory Board, whose members include AXA Health Deputy Chief Medical Officer Dr Pallavi Bradshaw. The Board comments on the incidents and publishes anonymised lessons to be learned in medical journals.
The app enables users to record, transcribe, edit and submit details of precursor events (no-harm, near-miss and low harm events encountered during routine surgical practice) straight to CORESS from a smartphone, anonymously if desired.