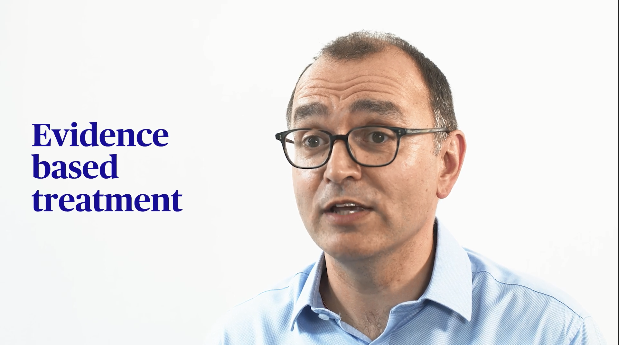 About the author
Dr John Burke combines his role as Director of Medical Policy for AXA Health with his continuing GP practice. He was educated at Cambridge and Oxford Universities, where he pursued an interest in neuroscience. In his role he steers AXA Health's policy in areas such as evidence-based medicine, value-based commissioning, overdiagnosis and low-value care, service design, supply chain management and regulatory oversight.
In our mission to fund only safe and effective treatment, we've developed a 'patient safety tool' - a matrix to guide our decision-making. It's already helped us with major decisions in orthopaedic and cancer treatment and there is much more on the horizon.
When we authorise treatment we look to define the best available evidence to fuse with clinical expertise and patient values (those three principles of evidence-based medicine).
It's not the end of a discussion – it's a start. As AXA Health's new Director of Medical Policy I welcome engagement and debate with the experts caring for patients.
You can find the matrix here. And if you've got a particular treatment you want us to consider (as an AXA Health-recognised provider), contact us here.